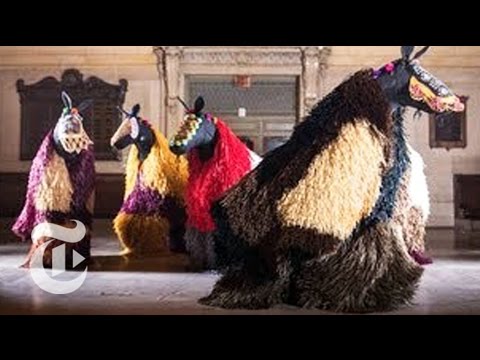 Nick Cave, HEARD:SYD at Carriageworks. Photo Zan Wimberley. Taken from here
Nick Cave is an American artist based in Chicago, not to be mistaken by the Nick Cave with the bad seeds. I just found out his work, and I'm completely wooed over. He's known for his Soundsuits and has been showcasing them with performances where dancers put on these super hairy and colourful suits and move around. The effect is incredible!
I am now officially praying for this to come to London. Please, please!