Literally.
Oh hi! It's been a while I know! So long I didn't get to round up week #6 nor #7 so here's an update of what's been happening for the last couple of weeks in my life, aka uni work I've been doing.
Apparently deciding to take a week 'off' for my birthday was not a good idea. By the Tuesday of week #6 it suddenly dawned on me that we only had 4 weeks until assessment time and that gave me cold cold sweats.

I had done the weight lift exercise using a puppet, but we are being marked on that specific exercise and I felt I should do it in 2D as well. Mainly because although I am satisfied with my puppet animation, I thought I could do better than that, and also I should practice as much as I could because how am I going to get better otherwise?!
Oh and practice I did…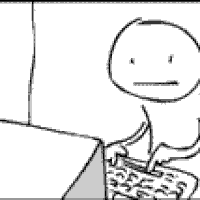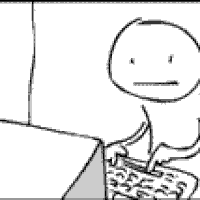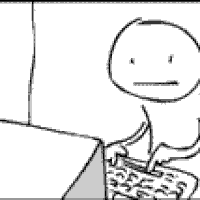 ok, maybe not as aggressively but I swear it was hard times
Anyway, I went ambitious level +100 with it and have been closed at home for the last two weeks working on my lift. Good news is that it's done, the bad news is that I am still a week's worth of work behind.. oh well, let's focus on the positives for now shall we?
I don't really know how I got the idea for my lift, I started by drawing a cutesy little fat unicorn, which was followed by a girl.. And then I got bored of all the cuteness and decided there had to be a twist to the plot. Unicorns don't exist, the girl and the unicorn could never have lived happily ever after! Anyway you'll see what I mean when we get there (if you haven't already skipped this whole blabber and just watch the videos already).
I'm finding that for animations to work smoothly you need a lot of movement references. I am not going to share footage of my ridiculous acting, but it exists and it sure helped a LOT. The unicorn doesn't really move that much but he jumps so I got lost in youtube watching videos of horses jumping in slow motion. Thank you youtube. And then I used One punch man for an impact reference/more of an anxiety relief (although I kind of ended up doing my own version of an impact).
Ok let's just get to it! Here's my FINAL draft:

and by final draft I mean I have done versions and versions of this animation, I don't really want to deal with a unicorn anytime soon. It was hard work to get the movement flowing to an acceptable standard.
 as you can see, it was a process..
Mid way this draft mess, I showed the work in progress to Steve, he wisely told me to simplify it. Which I kind of did.. But I was already in too deep to go back/let it go. Oh so stubborn.
Anyway you can't really (I think!) present a draft-y looking animation on your assessment, so I then went to clean it up.

Honestly, I'm with Helena when she says she feels her animation lacks character. I feel the same about mine, I think cleaning it up made it lose a lot of the personality so (in the future) I might need to rethink either my way of drafting or cleaning up.
I had done the clean version yesterday (pyjama Sunday), and showed it to Steve today. I managed to make him laugh but he then said the sizes were not consistent, and that in the end she was too big. He told me not to worry about it and just move on. But inside I was like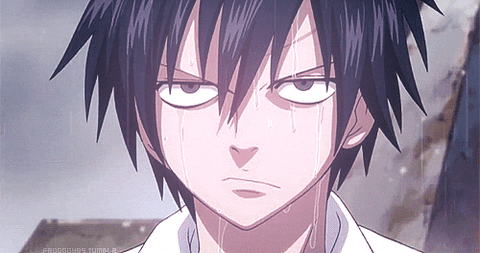 and then got home to finish it (I needed to add the rainbow smears at least!) and got like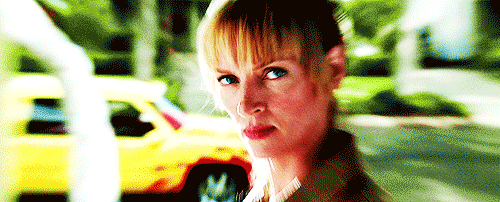 so I quickly tried to amend it, and here's the final result. That I-won't-touch-anymore-because-I-have-other-stuff-to-do-and-nothing-is-ever-perfect-and-I've-tried-my-best (this on repeat until I'm convinced).
To sum it all up once and for all (I really need to move on to other assignments!). Although a hard test to my patience and perseverance, I have tried to apply everything we've learned so far in this exercise. Follow through, smears, squashes, anticipation – you name it! It was great practice, and although I might have gotten lost oh so many times(!), my stubbornness to keep on doing it paid off (I think!). At least it's done and I can move on. I've learnt a lot about the process of animating and how it works best for me. I'm probably going to start listening more to Steve, but then again if you don't do it you'll never learn. 🙂
It's not like I think it's a perfect piece of animation, I'd love to have the time to properly colour it and beautify it but I think it's ok, and I'm pretty happy with it. It was just a very slow and enduring process and that makes it harder for me to be all hyped about it. Right now I just want to sleep!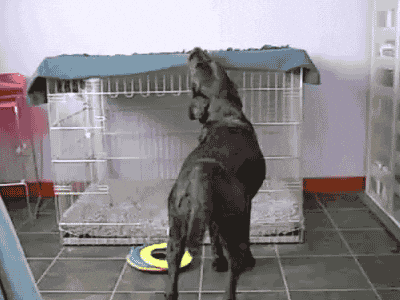 Which is what I am going to do!
I'll come back soon, I promise 🙂
("please don't!" – you beg)